Welcome Home Prodigal
Joshua Adam Dover
A powerful story of surviving a motorcycle crash * A powerful story of redemption * A Powerful story of reconciliation * A powerful story that is not over
Jesus Savior
Joshua attended Christian schools as a child. At age 8 he became born again. After graduating high school he was on fire for the Lord and he became an assistant youth leader and helped out with worship in his father Rich's home fellowship group. it was clear he had the call of God on his life.
Backslidden-Prodigal
Joshua started having issues in his life and walked away from the Lord. He joined the Marines and stated having a drinking problem. By the time he discharged from the Marines he had PTSD and other mental health issues.
Falling Out-Prodigal
There was a falling out between Joshua and his father. They were not on speaking terms for almost 5 years.
Motorcycle Crash
In August 2020 Joshua was involved in a motorcycle crash. He should not have survived the crash. More than one time he should have died in the hospital. (Punctured aorta, brain injury, broken ribs, broken facial bones, broken arm, broken wrist, broken thumb, broken back, broken hip, third degree burns on stomach. Up to level 1o pain for hours at a time for weeks.)
Redemption
While in the hospital Joshua knew the only hope for him was God. He called out to Jesus to help him. He turned his life back to Jesus.
Reconciliation
While in the hospital Joshua called his father, not realizing they had not spoken for almost 5 years. Because of Covid Rich could not see Joshua in the hospital but they spoke all the time.
Caregiver
In January 2021 Rich became Joshua's caregiver for two months.
Complete Restoration
Since March 2021 Joshua has been recovering in the home of his father. God has been doing some amazing healing in their lives.
Call of God
Once Joshua arrived In Arkansas he made a public recommitting to Jesus to be LORD and Savior and got rebaptized. (His father had the privilege to baptize him.  In spite of some major physical issues and extreme levels of pain Joshua has become very involved in ministry, including ministering with his father.
Prodigal Ministry
Preacher Richard Dover and Joshua Adam Dover
Richard and Joshua have a passion to see families to experience what they have experienced in their own family.
Rather Joshua shares his testimony of his miraculous survival from his motorcycle crash or Joshua and his Father Richard share their story of reconciliation, they both share the good, bad, and ugly of their past and present. They are going to be some of the most vulnerable speakers you will ever hear.
Why? Because they believe the more open they are the more of an opportunity to give hope to others that redemption and reconciliation can occur in their family. Plus it reveals the power of God to make all things work out for good for those who love Jesus.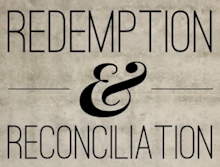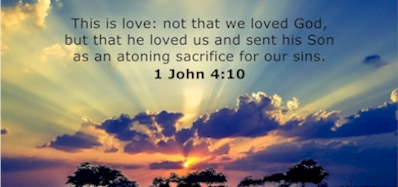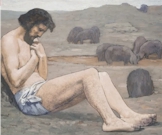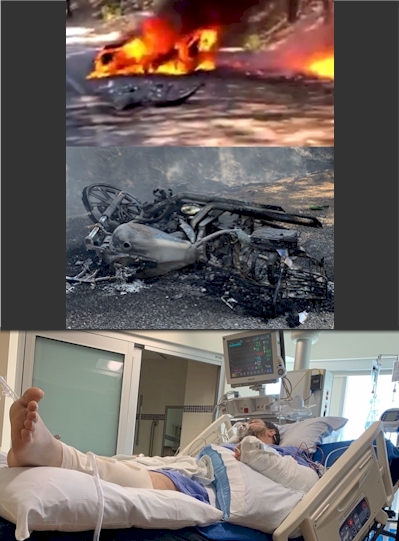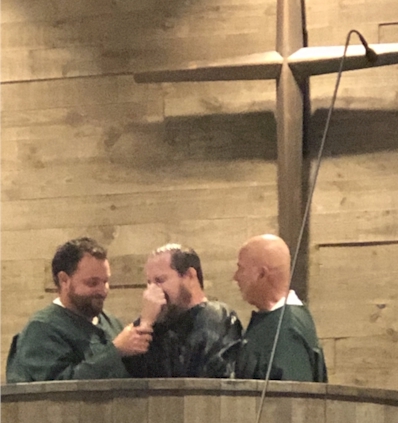 Joshua's Life Journey
To read about Joshua's motorcycle crash and miraculous recovery, his testimony of redemption, listen to podcast interviews with his father, keep updated on his life journey, and to book Joshua to do a presentation for your organization go to his web site.