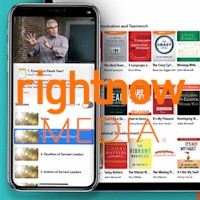 Abiding in the Vine Great Bible Teaching
It was clear that our congregation had a desire to have a more intimate relationship with Christ. They wanted to learn how to abide in Christ at a deeper level. The video teaching Secrets of the Vine by Bruce Wilkenson was the perfect answer. We would watch the teaching and then have in-depth discussion afterwards. Over and over my congregation thanked me for this teaching.
Click Here to receive free RightNow Media Subscription.