Christian Strong Apparel
Creating Futures is featuring a variety of faith-based online shopping businesses. As time allows we will be featuring a specific vendor. On this page we are featuring Christian Strong.
American Bible Society – Answers in Genesis – Apples of Gold – Ben Harim Tourism Services – Bible Belles – Bibles – Christianbook – Church Source  – Christian Strong – Creation – Crossflix – Cultivate What Matters – Faithbox – God's Greenery – Hopefuel – Horacio Printing Kerusso – Lindsay's Letters – Memory Cross – Mozaico -Not Consumed – Paradise Praises – Personalized Friendly Songs – Proverbial Homemaker – Pure Flex – Rightnow Media – Sweet and Sassy Stamps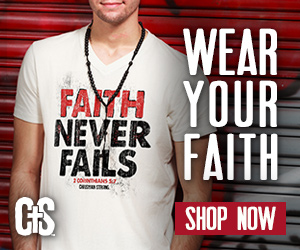 Christian Strong Apparel offers faith-based Christian apparel for you to show your love for Jesus Christ. They also have patriotic themed apparel. They offer T-Shirts, Sweatshirts, Hoodies, and baby clothing. Here is just a sample of what they offer.