PREACHER RICHD
Well, much more than Preacher RichD (Richard D Dover). He is a spiritual mentor, Bible teacher, seminar presenter, evangelist, street minister, podcast host, father, husband...
Preacher RichD was an atheist who became a sold out follower of Jesus Christ. In 1979 when he accepted Jesus Christ as his Lord and Savior the Lord called him into ministry. At that time he had no idea what that meant. He certainly did not know the journey it would take him on. From youth ministry, prison ministry, street ministry, recovery ministry, Senior Pastor, to…
He and his wife Carmi have been married for over 18 years. Prior to their marriage Carmi was a small group leader, smuggled Bibles into China, and did several short term missions trip, house manager for a woman recovery program. Carmi is an amazing prayer warrior. There would not be any Creating Futures ministry without her prayers.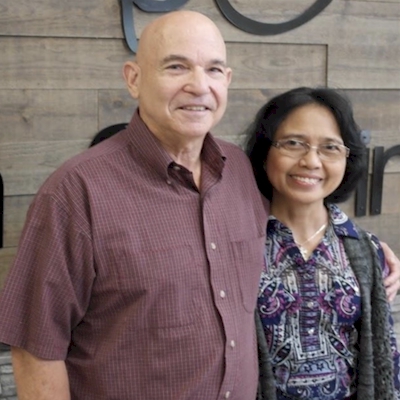 BIO
Live in Greers Ferry, Arkansas
Young 68-year-old
Married with one son
EDUCATION
Cal State Los Angeles, B.A., Criminal Justice
Abbott Loop Bible College, 1 Year Bible College
Global Bible School, 1 Year Bible College
Victory Life Center School of Leaders, 1 Year
Seattle Police Chaplaincy Training Academy
Stephens Ministry Counseling
Elijah House Prayer Counseling
Bible Study Curriculum on inner healing, lay and pastoral counseling
EXPERIENCE
The following is Preacher RichD ministry experience in the last 42 years:
Small Group Leader
Cell Group Pastor
Youth Leader
Jail & Prison Ministry
Police Chaplaincy
Lay & Pastoral Counseling
Evangelism/Street Ministry
Short Term Missions
Community Development
Radio/TV Host
Sunday School Teacher
Sober Housing Executive Director
Outreach Pastor
Recovery Pastor
Senior Pastor
Outside of ministry I have been in secular management & administrative positions for over 30 years.