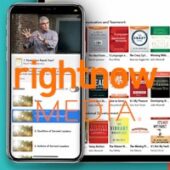 Transformed Online Bible Study
I am so thankful to be able to do the customized online course titled Transformed by Chip Ingram. I can testify that my life is becoming transformed by the customized course created by Creating Futures. What makes the course special is that after each lesson I am able to go over it with PreacherRichD.
Click Here to receive free RightNow Media Subscription.