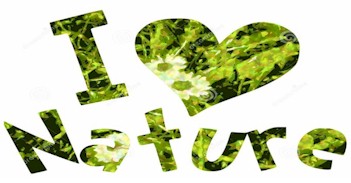 My father and I did not have the best relationship, but I will be forever thankful for my father instilling in me a love for nature-a love of the outdoors.
Grew Up in Southern California
I grew up about 30 minutes East of Los Angeles in the San Gabriel Valley, born at Queen of Angels Hospital (now Dream Center Campus). The region has now become urbanized, but as a youth it was more agricultural and a mix between urban and rural. (Of course, nothing like rural Arkansas.) As a youth we would go hiking, exploring, gold prospecting, rock collecting in the San Gabriel mountains and the various desert areas in our region. We also spent time on the beach at Huntington Beach and Redondo Beach bodysurfing and collecting seashells, starfish, and sea urchins.
Central and Northern California
The greatest joy was to go to Central and Northern California for a dad/sons vacation to go gold panning, sluicing, and dredging at least once a year. That gave me the passion for the outdoors. In my heart I knew I would never be happy living in the city unless the woods, streams, rivers were close by. I had a love for nature.
Southern Oregon
One year our entire family made a trip to Southern Oregon. Everywhere we drove was in a country setting. I knew then for sure at some point I was going to move to Southern Oregon and own some property in the country. Three years after graduating from college I moved to a little town called Merlin in Oregon. I bought some acreage and had a house built on the property. It was a dream come true. It was here where I came to know Jesus as my Lord and Savior after being an atheist for years.
Alaska
After a few years I moved to Alaska. Talk about nature! After doing a trip to the Kenai Peninsula I knew that's where I want to live in Alaska. Ultimately, I bought land and had a house built-dream come true. Because of various circumstances I lost that house, but later obtained another house on property. We had a bald eagle that would roost close by, lived across from the Cook Inlet and see hundreds of sea otters, would have a cow moose with a couple of calves every year eating the spring grass, caribou close by, I was surrounded by wildlife. Surrounded by mountain ranges, rivers, the Cook Inlet, the woods. Paradise!
When driving through Washington to move to Alaska I said if I ever leave Alaska and have to live in a city I will live in the Puget Sound/Seattle area of Washington State. There is the ocean, within 1-2 hours you can drive to the mountains, to farmland, to desert areas-nature is all around the Puget Sound region.
Puget Sound-Seattle
Ultimately, I moved to the Seattle area and loved taking adventures throughout Washington and throughout Oregon. But over the 20 years I saw Seattle go downhill, I started feeling like I was living in Sodom and Gomorrah. I knew I would never be able to own a house or property again after moving from Alaska because of the high prices in the Pacific Northwest and because of my choices to sacrifice income for the sake of doing ministry. In fact, I had no idea how we could afford living in an apartment with just Social Security income. I realized I would never experience outdoor living again. At times this was heartbreaking.
Arkansas
But then I learned how affordable it is to retire in Arkansas. My dream of living my last years in a country setting has come true. At times it's very hard to believe that this has happened in my last years of life-own acreage, a house, garden, chickens, close to an extremely large lake, surrounded by nature, and PEACEFUL. (Plus celebrating 19 years of marriage with Carmi, who sacrificed, time, energy, and finances by marrying a crazy preacher man.)
Thank you Dad for instilling in me a passion for the outdoors. Thank you Father God for fulfilling my dream to retire in the country in spite of all my mistakes, sins, failures, stupidity, falling short. During this journey I have experienced much pain and caused You God, and many others much pain. You are clearly a God of mercy. You are truly a loving Heavenly Father:
Causes all things to work for the good of those who love You, who have been called according to Your purpose. Romans 8:28
PS
When I first moved to Southern Oregon I rented an old farmhouse on a private ranch. I cooked and heated with wood, the water was full of iron and Sulphur. But it was country living. I raised a couple of pigs, helped work on the old saw mill, helped build a bridge across a stream, it was like homesteading. I share this because of something that occurred in Alaska. I was sharing about this experience with some friends. Amazingly one of them lived in the exact same house. Unbelievable-it is a small world.