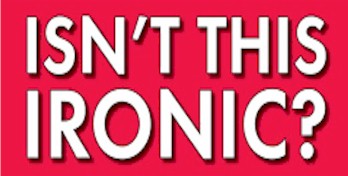 When we were at Couderay, WI (LCO Reservation) back in June we were limited in what we could do in regard to ministry. We were not able to interact with the Traditional Native People on the LCO Reservation. I also was not able to go into the darker places of the reservation, we did not have access to a vehicle.
IRONIC
I was looking forward to this trip to the LCO Reservation. I knew our schedule would be under the control of us, not others, and we purposely drove instead of flying so we could go wherever we wanted. However, ironically we have not ministered on the reservation other than in a very limited manner. Almost all of our time has been spent ministering to the members of LCO Assembly of God Church. There is a real hunger among them.
His Plans
We have our plans but He has His plans. His plans are for us to instill hope in the LCO congregation until they obtain a permanent pastor. His plans are for us to equip the saints so that they can become effective in doing the work of the ministry. His plans are for our friend Ed to grow in the Lord and to be equipped to do the work of the ministry. His plans is for us to build integrity among the people, for them to know that we are not just coming to make everyone 'more White', that we actually care for the lives of whomsoevers.
What has happened is the people have brought individuals (who do not go to church) to us to receive ministry. What has happened is the people are sending us out to people who do not attend church. What has happened is we have been told that if we continue to share a message of hope, love, and forgiveness, we will gain favor with the Tribal leaders.
Over and over we have people asking us if we will stay longer. Some have even asked if we would stay and pastor the church. (That is not feasible.) What is happening through all this is that Carmi and I are being known as the couple that brings hope, that brings the Good News, that brings the love of Christ, that has a passion for the community. People who can be trusted.
Trusted
That is the most critical component if we are going to present the love of Christ to the Traditional Native People. That we can be trusted that our motives are to help people to get set free from addictions. Trusted to help people to break off generational curses. Trusted to help people to learn how to love one another. Trusted to help people to forgive each other.  From all of this it will build a receptivity to hear the Gospel of Jesus Christ. The TRUE GOSPEL, not the White Man Gospel or the European Gospel. The Native Americans here have had decades, if not generations, of wounding from a false gospel that teaches you cannot be Native and be born again. (Yes there are things in the Native culture just like any other culture that are not part of the Jesus Culture, but the number one goal needs to be introducing people to the transforming power of the Gospel, let the Holy Spirit change culture.)
Coming Back
It has become clear to Carmi and I that the Lord has chosen to use our time here at LCO Reservation to prepare the soil for us to come back to sow the seeds of the Gospel to the Native people. He has used our time here to prepare a body of Believers that will stand in the gap for us when we enter into the Kingdom of Darkness.

LCO we are coming back, praying that the Lord may raise up others that will minister with us. He will raise up others here on the reservation or from other places to bring the Good News to LCO because Father God, the Creator loves the people on this reservation.
PRAYER
We need the hand of God to move in our life in such a way that we have favor with some individuals that need to come out of their backslidden state. We need favor as we minister to some individuals who clearly have demonic strongholds in their life. We need prayer as we ask for the Lord's leading the last two days that we are here on the reservation. We need prayer as to the next step for us regarding future ministry at LCO.