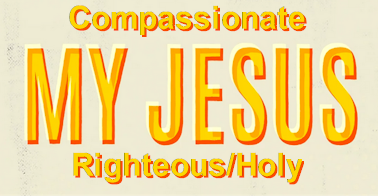 My Jesus
My Jesus healed whomever, even those who maybe later would say "Crucify Him". He certainly healed some who would not give Him thanks.
My Jesus showed compassion to the outcasts of society.
My Jesus lifted up women in a society where they were not seen equal to men.
My Jesus cherished children.
My Jesus died on the cross and rose from the grave so that whomsoever may have eternal life.
My Jesus turned over tables and swung a whip.
My Jesus called religious leaders vipers.
My Jesus expressed disdain and anger towards certain actions and behavior.
My Jesus spoke of individuals going to hell.
My Jesus is the Jesus of the Bible, not the Jesus of many individuals who call themselves Christians.
WHO IS YOUR JESUS?
#PreacherRichD